Why It's Green
An installed drain captures all used water...and pumps it to a hose for landscape irrigation

"

.

..

car washing

has been noted by water quality experts as

a serious contributor to water

pollution

.

"

MARC

(Mid-America Regional Counsel)




Posted by

Gwinnett County Storm Water Management
The Environmental Magazine (P.O. Box 5098, Westport, CT 06881, as published with permission by: About.com, Environmental Issues, reported by Lary West, 1/6/2010) says:

"Unlike household waste water that enters sewers or septic systems and undergoes treatment before it is discharged into the environment, what runs off your car goes right into storm drains -- ...and eventually into rivers, streams, creeks and wetlands where it poisons aquatic life and wreaks other ecosystem havoc."
"

Few people realize that

washing our cars in our driveways is one of the most environmentally un-friendly chores we can do around the house

.

"

Earth Talk

, MARC

(Mid-America Regional Counsel)




Chemicals used by

AutoGreenWash

TM

do NOT spill into storm drains.

AutoGreenWash TM uses less water - as little as 25 gallons.
"

Washing a car at home typically uses between 80 and 140 gallons"

(R

eported by: About.com: Environmental Issues, by

Larry West)
"..home washes average 150 gallons" (Car Washing published by Save the Sound, Inc. 2002 )

AutoGreenWash

TM

can eliminate over 1,000 vehicle miles per year

, in addition to the gas wasted waiting in line,

If a commercial car wash is located five miles from a user's home, and two cars are washe

d once a week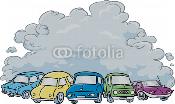 AutoGreenWash

TM

reduces vehicle emissions and gasoline consumption.